"A good book is a precious life – blood of master spirit, embalmed and treasured upon purpose to a life beyond life" – Milton.
Books are the real source of happiness and joy of the enlightened, inculcated and nurtured in young minds. READING will certainly provide a strong foothold in acquiring sound knowledge and enable children with good written and spoken skills. To trigger the fire of this reading habit in children, our college set up an Informative Resource Centre, which boosts their enthusiasm and thirst for reading books.
The contents of our Library includes full sets of Reference Books like world books, encyclopedias, the book of popular sciences , all the volumes of young scientist , the history of the world from 1500 BC to 2000 AD and the dictionaries of different compilations so on. More than 300 titles with collections of 4500 latest books and periodicals are available. Digital referral facilities and latest teaching techniques using audio visual aids are also available.
Our library racks are enriched with the books of eminent writers like Enyd Blyton on fiction, (full set of 100 books) John Milton, Shakespeare, George Bernard Shah, R.K. Narayan and even the recent world famous writer J.K. Rowlings.The open-access library functions from 8.30 A.M to 5.00 P.M.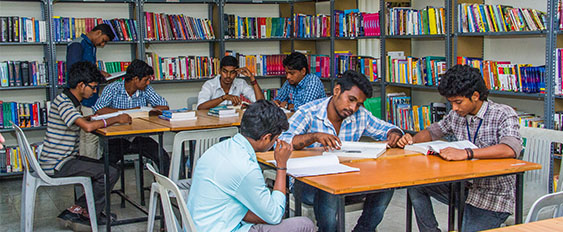 Special Features
---
Well furnished areas to read
Air-conditioning
More than 5 computers accessible in separate area.
Internet browsing service.
Power backup for computers.
Educational CDs
Photocopying facility
Newspaper service
Magazines and journals are available for reading.