Opportunities are vast in the field of Shipping and Logistics but to choose the right place to grab that opportunity is purely in our hand, I made the right choice at the right time to select my place of study. Here, I not only learnt and  got trained in  the subject but also I was taught the technique of how to survive in the market which is really more important for any Professional studies. Thanks for the Management, Mr. Thamas Ponraj (Principal), Mr. Rajan Babu (Governing Body Member & Head Shipping and Logistics), Mr. Dilip Kumar (Associate Professor) and all my beloved faculties for providing me such opportunity." I wish and pray for the college to achieve more success in future.
Yokesh Kumar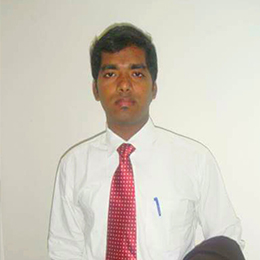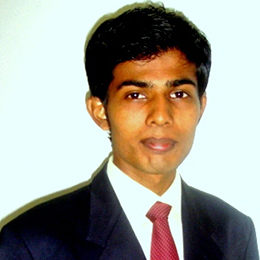 Logistics Industry is a very fast growing industry and emerging field in the Globe and in India. This Industry has huge opportunity for aspiring  professionals like us.   Each day  this industry will teach you new things. I choose the right place to become a professionals in logistics industry at the right time. I would like to thank my management, principal and My HOD." All the best for future mates
Bino Daison
Life is short and people are running very fast and I too started running along with them before I joined here, but after joining here they taught me how to run in an unique manner among the crowd that's where I started finding my own way, Now I found my way towards success and I Know I will achieve it soon. All this happened because I have not  just studied the subject but I practically experienced my subjects while studying it. "Thanks for providing me opportunity to share my views, My personal thanks to Mr. Thomas Ponraj, Mr. Rajan Babu, Mr. Dilip Kumar and all my teaching staffs.
Manikandan